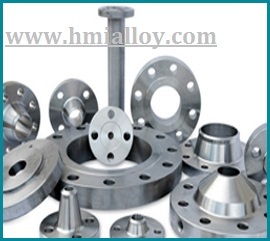 Product Description
Monel Alloy 400/K500 Flanges
Monel Alloy 400 Flanges | Monel Alloy K500 Flanges | Monel Alloy 400/K500 UNS N04400/5500 Flanges Exporter In India
Monel Alloy 400/K500 ASTM B160 Flanges | Monel Alloy 400/K500 ASTM B564 Flanges | Monel Alloy 400/K500 ASTM B472 Flanges
As a tremendously respected association in the business sector, we as Hitesh Metal (India) are entirely occupied with proposing an accumulation of Monel Alloy 400/K500 Flanges as an exporter, maker, supplier, and stockiest to our overall customers at sensibly valued expenses. The possible scope of UNS N04400 Flanges and UNS N05500 Flanges is being made by utilizing unrivaled evaluation of steel and advanced gear.
As for various evaluations, we offer these Flanges in various sorts, for example, Monel 400 Slip On Flanges, Monel K500 Blind Flanges, Monel 400 Weld Neck Flanges, Monel K500 Socket Weld Flanges, Monel 400 Spectacle Blind Flanges, Monel K500 Screwed/Threaded Flanges, Monel 400 Reducing Flanges, and Monel K500 Ring Type Joint Flanges (RTJ).
These are accessible in various determination and measurements according to the customers necessities. These are generally utilized as a part of different application industry, for example, oil & gas, chemical industry, conveying water and other fluids etc. We offer to our customers at exhaustive scope of Monel Alloy Flanges at extremely reasonable prices.
Specification of Flanges
Types of Flanges
Hitesh Metal (India) exports Monel Alloy 400/K500 Flanges to countries like UAE, Bahrain, Italy, Indonesia, Malaysia, United States, Mexico, Chine, Brazil, Peru, Nigeria, Kuwait, Jordan, Dubai, Thailand (Bangkok), Venezuela, Iran, Germany, UK, Canada, Russia, Turkey, Australia, New Zealand, Sri Lanka, Vietnam, South Africa, Kazakhstan & Saudi Arabia.
Contact Us
Bldg No-59/61, Jetha Bhimji Building. 2n Floor Office No.9 1st Phathan, Start 4th Kumbharwara, Mumbai, Maharashtra, 400004, India
Phone :+918068095355